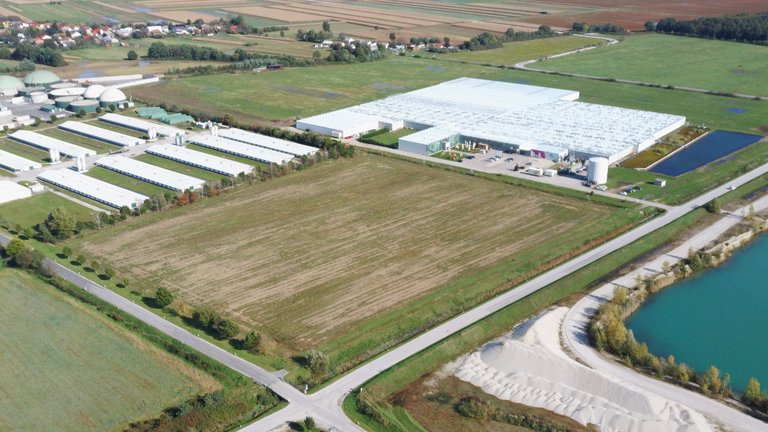 Ljubljana, 7 June 2021 – Government Office for Development and European Cohesion has approved EU funding for the project Arrangement of Agricultural and Business Dobrovnik – Phase 2. The project worth a good EUR 1 million will be implemented by municipality Dobrovnik under the Agreement on the development of the Pomurje region and will receive EUR 612 thousand of European Regional Development Fund support. 
As part of the project, municipality Dobrovnik will arrange access to the Agricultural and Business Zone in Dobrovnik and establish adequate connections within the zone. The municipality will rebuild and expand 2.2 kilometres of access roads within the zone that expands over 4.8 hectares. 785 metres of pavements will be built as well as an intersection with traffic calming, traffic signs and street lighting. The land needed for the construction will also be purchased in the frame of the project.   
By realising the project, municipality Dobrovnik will promote the development of existing and new small and medium-sized enterprises that are key drivers of economic development in the region. This will enhance their added value and create new jobs.
The project is planned to be completed at the end of 2022.  
Photo: https://investslovenia.spiritslovenia.eu/