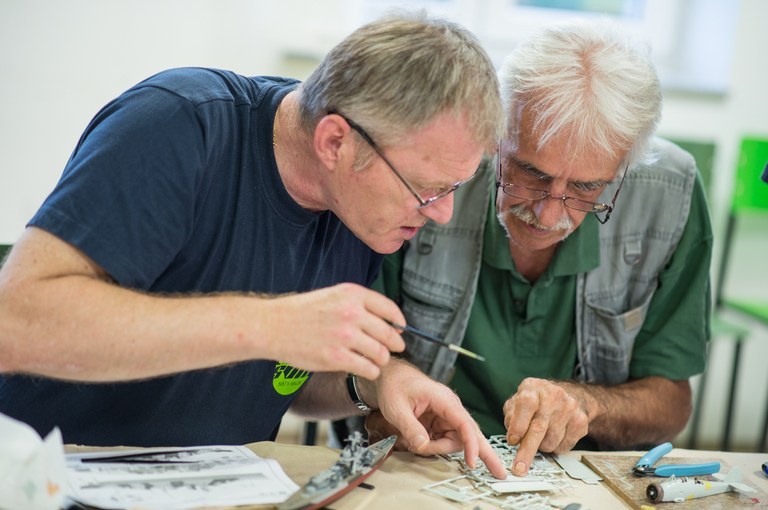 Ljubljana, 5 June 2019 – Government Office for Development and European Cohesion Policy, the Managing Authority for ERDF, ESF and Cohesion Fund, has issued a grant decision for the programme ''Competence Centres for Human Resources Development 2019-2022''. The programme budget amounts to EUR 7 million; EUR 3.7 million of the available funding will go to cohesion region Vzhodna Slovenija and EUR 3.3 million to cohesion region Zahodna Slovenija. The ESF contribution to the programme totals EUR 5.6 million or 80% of the amount made available.  
Additional investment made under the programme in employee training, promotion of change in companies, stepping up of networking and integration of companies aims to enhance the competitiveness of Slovenian economy and improve the situation of employees in the labour market. The programme will support the delivery of a series of employee training programmes seeking to increase workers' productivity, creativity and innovation.
 A call for proposals will be launched in the scope of the programme ''Competence Centres for Human Resources Development 2019-2022'' with a view to improving the ten key employee competencies, thus increasing workers' adaptability, employability and efficiency.
EU co-financing will contribute to setting up and running of at least ten competence centres or partnerships of companies with other relevant organisations in priority areas of application identified in Slovenian Smart Specialisation Strategy.
The companies involved in project partnerships will make a variety of training programmes available to employees to drive the development of so-called competencies for the future. The programme goal is to make workers more adaptable and responsive in the context of a rapidly evolving world of work and raise awareness of the importance of lifelong learning among workers which is critical to building a skilled and resilient workforce. The programme activities will include career mapping and planning, identification and assessment of employee competencies and skills, identification of employee training and development needs as well as delivery of training programmes.
For more information, please refer to the Ministry of Labour, Family, Social Affairs and Equal Opportunities and the Public Scholarship, Development, Disability and Maintenance Fund of the Republic of Slovenia