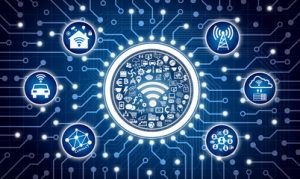 Ljubljana, 9 February 2021 – Government Office for Development and European Cohesion policy has issued a funding decision for the Call for proposals for demonstration projects of smart cities and communities creation - JR PMIS. The call for proposals makes a total of EUR 8 million available, of which EUR 6.4 million comes from the European Regional Development Fund.
The call for proposals aims to support the preparation, organisation, implementation and promotion of demonstration projects of smart cities and communities creation. The projects are expected to come up with new or improved IoT-based digital solutions and services in the following areas: resource and infrastructure management; care for environment; active and healthy life; mobility, logistics and transport; culture, sports and tourism; security and protection.
The call for proposals seeks to speed up the deployment of innovative solutions leading to the digitalisation of municipalities across the country. These solutions will improve the way municipalities govern, communicate, address issues in a proactive manner, coordinate resources and processes to rapidly respond to unexpected events, helping them minimise the impact of unforeseen natural disasters and events while ensuring quality life for all residents and visitors. An entire ecosystem will thus be created, serving as a spingboard for digital transformation of Slovenia.  
 Municipalities joined in a consortium will be able to apply for funding available under the call for proposals which will be published by the Ministry of Public Administration on 12 February 2021.