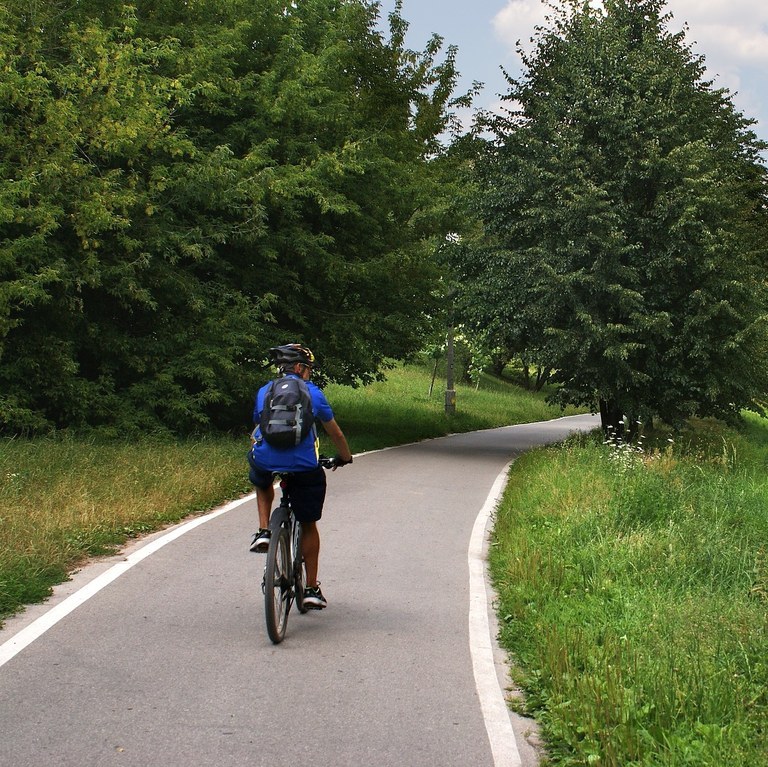 Ljubljana, 2 June 2021 – Government Office for Development and European Cohesion Policy has approved EU funding for the project Agreement on the development of region – Regional cycling route Trebnje-Mirna-Mokronog. The EUR 700,000 cycle project will be implemented by the Municipality Trebnje under the Agreement on the development of the Jugovzhodna region and supported by the EU, with the contribution from the European Regional Development Fund standing at EUR 386,000.
The project includes the construction of a 5.81-kilometre long route leading from the junction Goliev trg square and Gubčeva cesta road up to the municipal border just outside the settlement Rodine pri Trebnjem. The newly constructed section in the length of 2.56 kilometres will be a one-way cycling route running on both sides of the road.
The project will contribute to promoting sustainable mobility, it will help improve road safety and air quality making conditions for cycling significantly better.
The project completion is set for mid-2022.