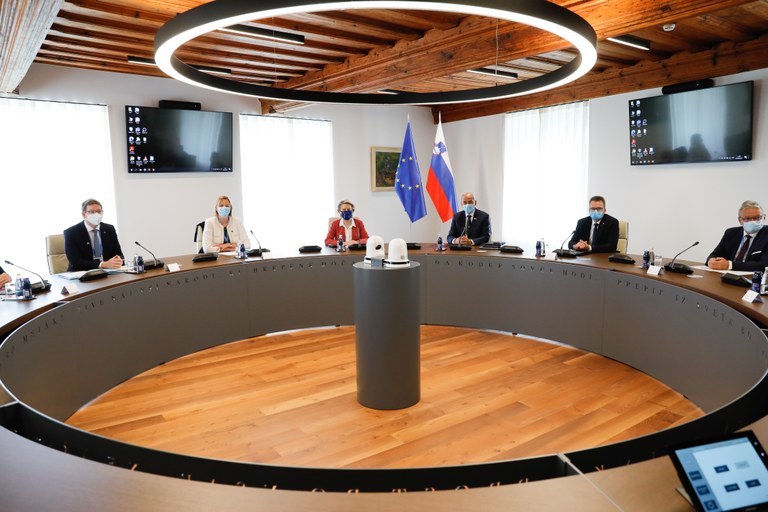 The European Commission has given green light to Slovenia's recovery and resilience plan. This was the message brought by the President of the European Commission Ursula von der Leyen and the College of the European Commissioners to today's meeting with the Slovenian Government.
Implementation of recovery and resilience plans is a priority of the Slovenian Presidency
The discussion highlighted the necessity of recovery and resilience of the EU at the moment, so the decision to establish the 'NextGenerationEU' instrument was a historic moment for the European Union as well as a reflection of solidarity and good cooperation between member states and the European Commission. In this respect, member states' recovery and resilience plans will play a key role, so the Slovenian Presidency will strive for their timely endorsement and implementation. The implementation of the plans should be effective to contribute to strengthening the resilience of the EU as a whole and of individual member states.