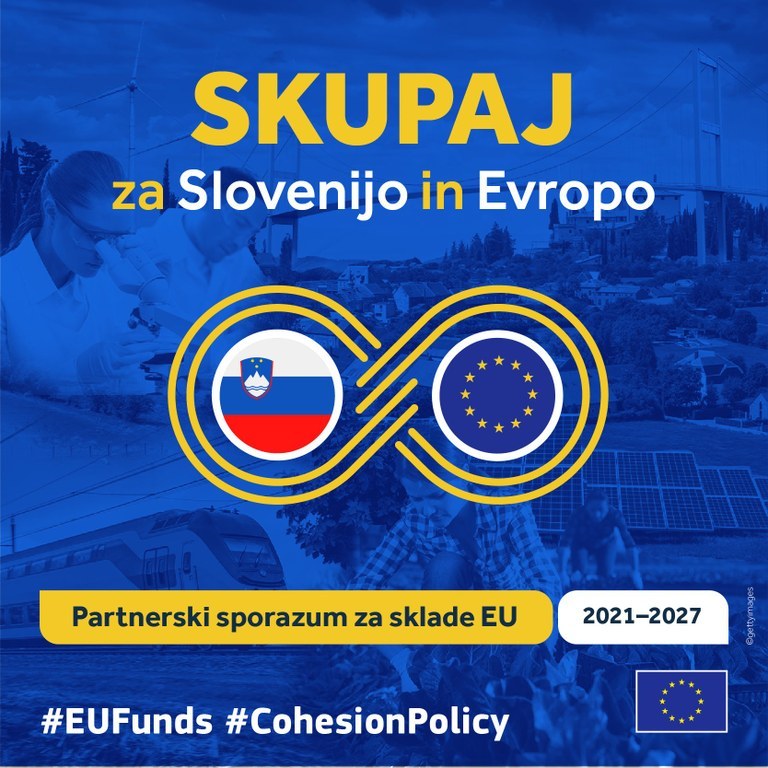 Commissioner for Cohesion and Reforms, Elisa Ferreira announced yesterday that the European Commission adopted the Partnership Agreement with Slovenia for the period 2021-2027. Slovenia will receive EUR 3.26 billion in Cohesion Policy funding to support the sustainable development of its economy.
The Partnership Agreements focus on EU priorities, setting out the strategy and investment priorities identified by each Member State. They present a list of national and regional programmes that are adapted to the needs of the individual Member States for the implementation of the investments on the ground, including the indicative annual financial allocation for each programme.
In line with the Partnership Agreement for the period 2021-2027 Slovenia will receive a total of EUR 3.26 billion for the following programmes:
Cohesion Policy programme (EUR 3,212.6 million),
programme addressing material deprivation (EUR 29.4 million), and
maritime, fisheries and aquaculture programme (EUR 23.9 million). 
These EU funds will aim at reducing the regional disparities in Slovenia through a set of targeted measures by:
boosting innovation and competitiveness,
enabling the economy's digital transformation,
investing in social inclusion,
investing in skills training and employment, and
supporting the achievement of national climate and biodiversity goals.
Slovenia will invest a total of EUR 806 million under the Cohesion Fund and the European Regional Development Fund in green transition. The funds will contribute to the decarbonisation of the country as well as to the development of renewable energies. Investments will be made in solar and wind energy capacities, and to improve the energy efficiency of buildings. EU funding will also mitigate climate change risks, foster circular economy in businesses, ensure an efficient management of water resources and protect ecosystems and biodiversity.  
A total of EUR 248 million under the Just Transition Fund will be earmarked for supporting the energy transition of the Savinjsko-Šaleška region by 2033. Investments will focus on strengthening training and employment opportunities, supporting diversification and resilience of the local economy, and reviving degraded areas.
The areas of mobility and ICT connectivity under the policy objective A more connected Europe will receive a total of EUR 511 million. EUR 727 million will be invested in innovative and smart economic transformation under the policy objective A smarter Europe.
Slovenia will earmark EUR 769 million for social inclusion, employment, education and training. The policy objective A Europe closer to citizens will benefit from EUR 94 million.