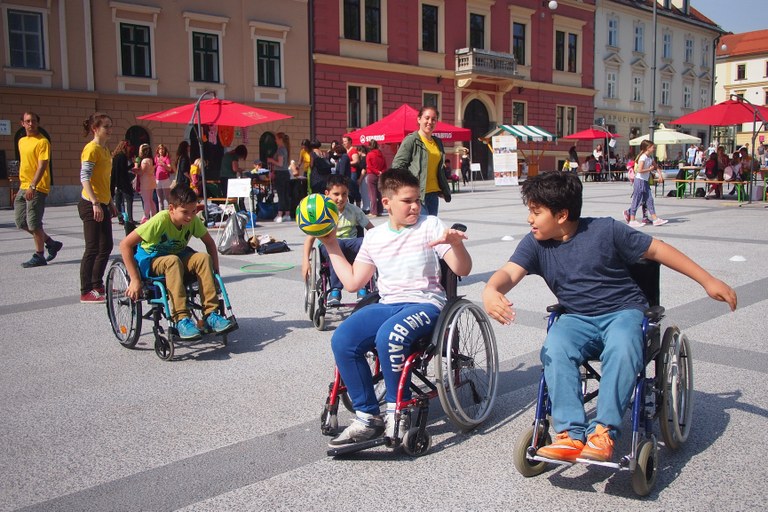 Ljubljana, 8 September – Government Office for Development and European Cohesion Policy, the Managing Authority for ERDF, ESF and Cohesion Fund, issued a grant decision for the project ''Construction of the Department for Disabled Youth and Rehabilitation in Stara Gora''. The project which is worth a total of EUR 3.8 million will receive European Regional Development Fund support equalling EUR 2 million. 

The Department for Disabled Youth and Rehabilitation of Dr Franc Derganc General Hospital Nova Gorica is a geographically separate unit located in Stara Gora comprising a set of four buildings, so-called pavilions, three of whom were built between 1972 and 1982. Last major renovation works on the four buildings were carried out in 2000 and 2001. Extraordinary inspection which was performed due to reports of poor sanitary and health conditions in the centre showed that the buildings do not meet spatial requirements or sanitation and health requirements which are particularly important for this type of buildings. Hence, a brand new building will be constructed in Stara Gora to accommodate the disabled youth and provide care and rehabilitation services. 

In addition to inappropriate material (asbestos) and unsuitable accommodation conditions (as many as six patients in one room, lack of sanitary facilities and service premises, the centre is in need of at least 647.10 m2 of space to deliver its basic programme), the overall state of the three pavilions is so poor that any further investment in its improvement would be considered uneconomical. The investment in construction of the new department for disabled youth and rehabilitation in Stara Gora includes pulling down of pavilions 1, 2, and 3 (covering about 850m2 of area and providing 49 beds), building a modern rehabilitation centre covering an area of 2,835.90m2 (including outside terraces and steps) and supplying and installing medical equipment. The investment consists of two phases, but only phase 1 – final construction works on the ground floor and the basement premises necessary for the operation of the centre - will receive EU funding.

The project will considerably improve the quality of community-based care services and reduce health inequalities as it advocates social inclusion by facilitating access to social, cultural and recreational services.

For more information, please refer to the Ministry of Health.