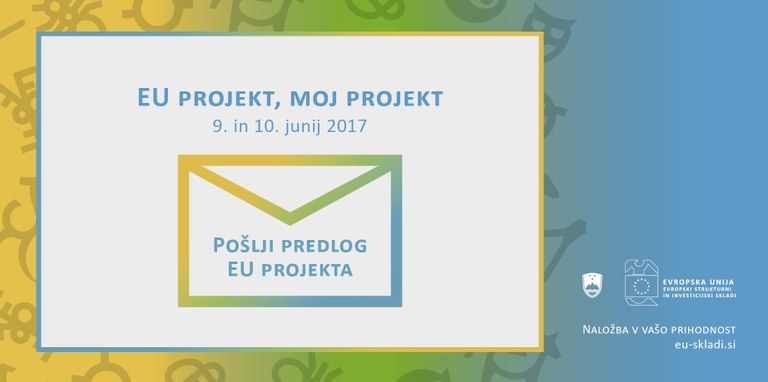 I drink clean water. And I have a wireless Internet connection. I get to work half an hour earlier thanks to the new road. I gained additional qualifications, for free. I started my own business – this took only a few mouse clicks in the e-VEM portal. I participated in an awesome research project.
Do you know that EU money makes a difference for all of us? Find an outstanding EU-funded project in your home town and send us your nomination via this online form. If you are lucky enough to convince the voters that the nominated project, accompanied by a photo and a brief explanation, may be considered as the best project in your region, then you get to win an awesome prize. The winning projects will be showcased during an open day event EU PROJECT, MY PROJECT 2017. The event will be held to disseminate to the public the results and benefits of EU cohesion policy, and to inform them of open funding opportunities.
European Social Fund alone, which marks its 60th anniversary this year, has provided support to almost 760,000 individuals in Slovenia in the last decade. The oldest among the Funds has helped more than 280,000 Slovenians improve their skills. Contribution from the European Social Fund and national counterpart supported a number of measures reaching almost 70,000 higher education students, and helping 45,000 people get into work. A total of almost EUR 900 million was allocated to above measures, of which EUR 750 million represented EU funding. EU cohesion policy opens up countless opportunities in the period up to 2020. Check them out at: www.eu-skladi.si. While you are at it, browse the projects which received EU support.  
HOW DOES THE CAMPAIGN WORK?
Can I participate?
The nominations may be submitted by a natural or a legal person with a permanent residence in a Member State of the European Union. The number of nominations submitted by an individual participant is not limited.
What kind of projects should I nominate?
It is important to note that the nominated projects were implemented in Slovenia and received support from the European Regional Development Fund, the Cohesion Fund, and/or the European Social Fund. The project may be co-funded by several of the above Funds at a time.
How do I participate?
Send us a nomination of the project that received EU support via our online form and briefly explain what makes the project special. The deadline to submit project nominations is 15 March 2017. Add your e-mail address so we can contact you in case you win a prize.
How do I win a prize?
If your project is voted best in your region (or in the region where it is implemented), you get to win a prize. The participants who nominate the twelve winning projects, which will later be featured during an open day event under the EU PROJECT, MY PROJECT 2017 campaign, will receive a prize.