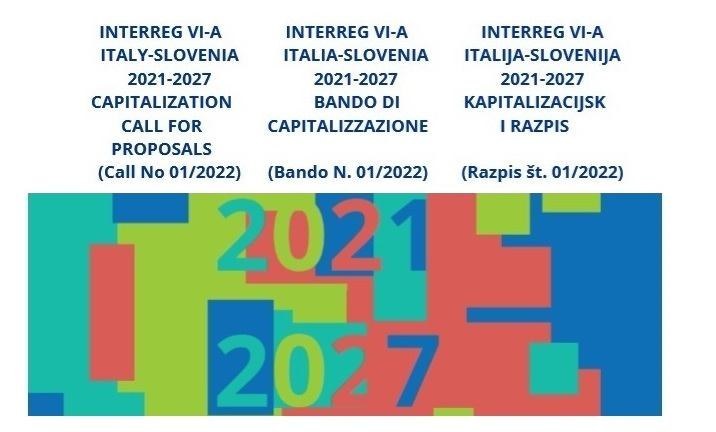 The first call for submission of capitalization project proposals (Call No 1/2022) under the Interreg Italy-Slovenia Programme was published on 24 October.
The application pack, call documentation and all other call-related information are available on the dedicated Programme website at www.ita-slo.eu. Project proposals should be submitted via Jems, the IT-SI Programme Joint Electronic Monitoring System, at the latest by 20 December 2022 at the following link: https://jems.regione.fvg.it.
We kindly ask potential applicants to contact the Joint Secretariat for any further information. The Joint Secretariat can be reached at Via del Lavatoio, 1, I-34132 Trieste, Italy, Monday through Friday from 8.30 to 16.00, via telephone at +39 040 377 5993, or via e-mail at [email protected].
Applicants from Slovenia can contact the Slovenian National Contact Point within the Government Office for Development and European Cohesion Policy, Štanjel Regional Office at Štanjel 1a, 6222 Štanjel, Slovenia, via telephone number +386 5 7318 533, or e-mail address [email protected]