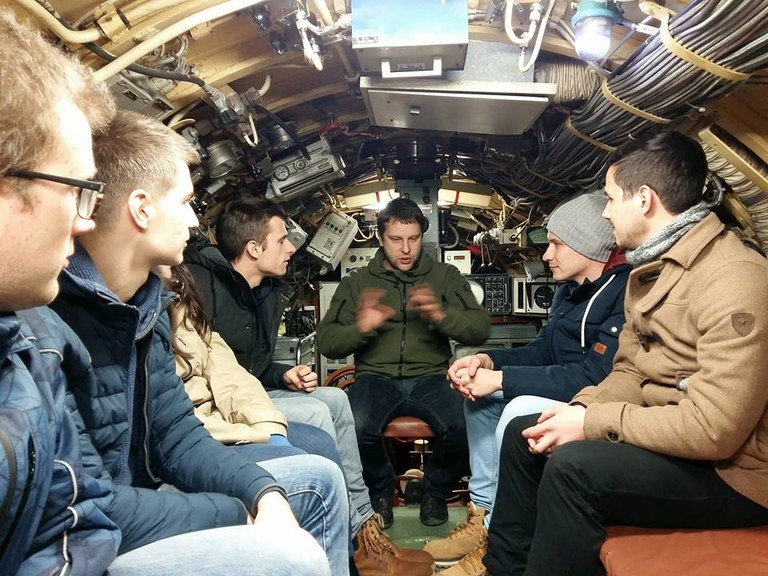 The 2017/2018 academic year has seen close cooperation between the Government Office for Development and European Cohesion Policy and the Department of History at the Faculty of Arts in Ljubljana. The purpose of collaboration was to give students an opportunity to learn more about EU Cohesion Policy by getting them to understand its underlying principles, objectives and implementation mechanism, and, in turn, increase their awareness of the role and relevance of EU Cohesion Policy. Additionally, the collaboration between both institutions aimed to encourage research about the history of EU Cohesion Policy in Slovenia.
As part of their seminar called 'The history of the idea of European integration' the students of master's programme in history engaged in research work investigating the following thematic sets:
EU Cohesion Policy: Instrument for Pre-Accession Assistance (IPA) and first financial perspective (2000-2006);
Second financial perspective (2007-2013) and regional division of Slovenia;
Third financial perspective (2014-2020) and criticism of EU Cohesion Policy in Slovenia.
All students passed the course.
Moreover, a doctoral seminar titled 'My doctoral dissertation and archival research' which brought together participants from former Yugoslavia was held at the Department of History. Both doctoral students and their mentors, distinguished historians dr. Božo Repe and dr. Kornelija Ajlec from Slovenia, dr. Tvrtko Jakovina from Zagreb and dr. Aleksandar Životić from Beograd participated in the doctoral seminar. The two-day seminar included an excursion to Pivka which allowed the students attending the seminar 'The history of the idea of European integration' and the participants of the doctoral workshop to visit several EU-funded projects, including Park of Military History Pivka and newly opened storage spaces in three national museums, i.e. National Museum of Slovenia, National Museum of Contemporary History and Technical Museum of Slovenia. Representatives of the four museums led the visitors through the exhibition venues and explained how their institutions applied for EU funding and how this funding helped them renovate their premises and expand collections.