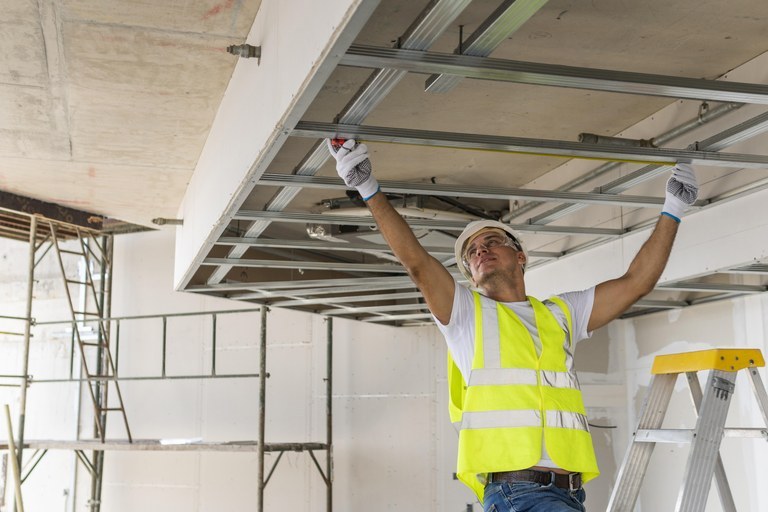 Ljubljana, 26 January 2023 – Ministry of Cohesion and Regional Development has approved EUR 775,000 in EU funding for the project Energy renovation of the Kranj Secondary Economics, Services and Construction School – building B, and the Izola Secondary School.    
As part of the project, the beneficiary, i.e. School Centre Kranj, will – through the consortium agreement – renovate and restore building B of the Kranj Secondary School of Economics, Services and Construction, and the building of the Izola Secondary School.
In Kranj, the project finances the replacement of radiators, the installation of thermostatic valves and the hydraulic balancing of the system. The heating station for heating sanitary hot water will also be renovated, the lighting will be updated, and the ventilation in the gym and classrooms will be improved.
The Izola Secondary School building will benefit from the thermal insulation of the façade and the ceiling to the roof; windows will be replaced and blinds will be installed. In addition, radiators will be replaced, thermostatic valves will be installed, and hydraulic balancing of the system will be carried out. The boiler room will be renovated, convectors and a heat pump for cooling and heating will be installed. Electrical installations, lighting and air conditioning will also be modernised.
The project pursues the goals of enhancing energy efficiency of public buildings, efficient energy management and the use of renewable energy sources.
The project worth EUR 1,581,341.62 will receive EUR 774,857.39 of Cohesion Fund support.