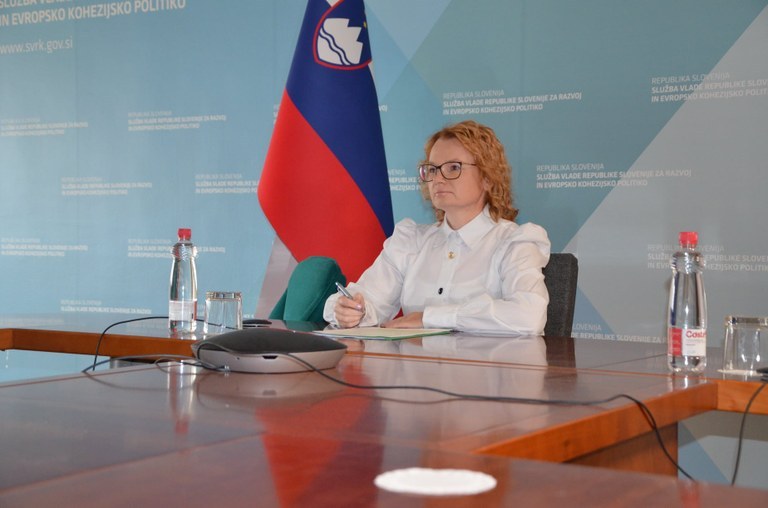 The second half of November and December 2021 will see further series of consultations with stakeholders in the process of the preparation of the 2021-2027 programming documents. Numerous stakeholders are engaged in the preparation of draft documents, including local authorities, businessmen, representatives of relevant chambers, NGOs and civil sphere; the government is well aware that smart solutions paving the way for the prosperity of Slovenian citizens and for successful post-covid recovery are only possible if everyone concerned joins forces.
Cohesion Policy is one of the main policies of the EU. It has helped deliver hundreds of projects in Slovenia – these projects have importantly contributed to a faster development of the country.  The programming period 2014-2020 is drawing to a close, the Recovery and Resilience Plan has been adopted, and the preparations for the next period 2021-2027 are in full swing. Various stakeholders have been fully engaged in the process of programming the 2021-2027 documents and in the consultations on the period 2021-2027. Views of local and regional authorities, businessmen and representatives of the relevant chambers, representatives of NGOs and of other organisations have been heard in the process. Working together for the benefit of Slovenian citizens is the best way forward, both in terms of post-covid recovery and of a more prosperous society. The consultations and active debate will resume in the end of November, taking place in December and in the first half of 2022 as well.
The consultations will be led by mag. Monika Kirbiš Rojs, Head of the Programming Task Force.
Draft Partnership Agreement between Slovenia and the European Commission for the Period 2021-2027 and draft Operational Programme for the Implementation of Cohesion Policy in the Period 2021-2027 are both available here. All other relevant documents will be regularly published on the official website of the Government Office for Development and European Cohesion Policy.