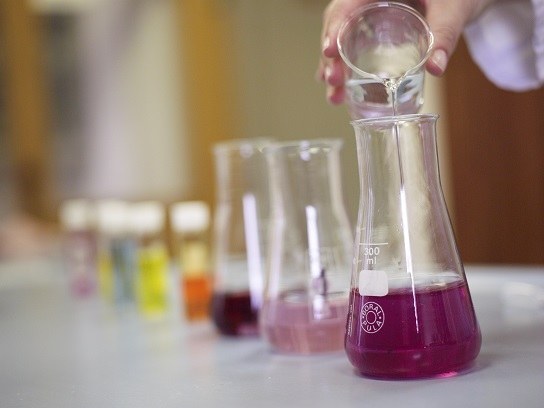 Government Office for Development and European Cohesion Policy, Managing Authority for European Structural Funds and the Cohesion Fund, has issued a grant-award decision under the programming period 2007-2014 for the project Renovation of the laboratory for industrial bioprocesses of the Biotechnical Faculty of the University of Ljubljana. The project, covering the renovation of facilities and the purchase of the equipment for the laboratory, is worth a little under EUR 360,000 with the European Regional Development Fund contribution standing at almost EUR 241,000.
The project's main objective is to provide the necessary research infrastructure for the laboratory for industrial bioprocesses, which will consequently contribute to enhancing the level of research work carried out. The project will also contribute to strengthening Slovenia's competitiveness, which is knowledge-based, and improving research and development competencies, not only in the context of involvement in European projects but also in supporting the Slovenian industry.
The improved research infrastructure will enhance research activity in the field of bioengineering, focused primarily on the development of bioprocesses based on modern methods, which will enable researchers to further increase their international visibility both internationally and at the European level. The quality of educational activities will also improve, as students who will have better opportunities for practical research and development work and thus for strengthening their professional and research competencies will also have better employment opportunities in the most demanding work environments, both in the industry as well as in the academic environment. The project will also provide internationally comparable scientific research conditions that will form the basis of innovation and technological progress of Slovenian knowledge in this field and contribute to positive changes in the field of knowledge transfer and cooperation with the economy which has been stagnating due to inadequate premises and equipment. The renovation of the laboratory will provide conditions for further strengthening and expanding cooperation with companies, both in the field of knowledge transfer and the implementation of joint research and development projects.
For more information, please contact the Ministry of Education, Science and Sport.